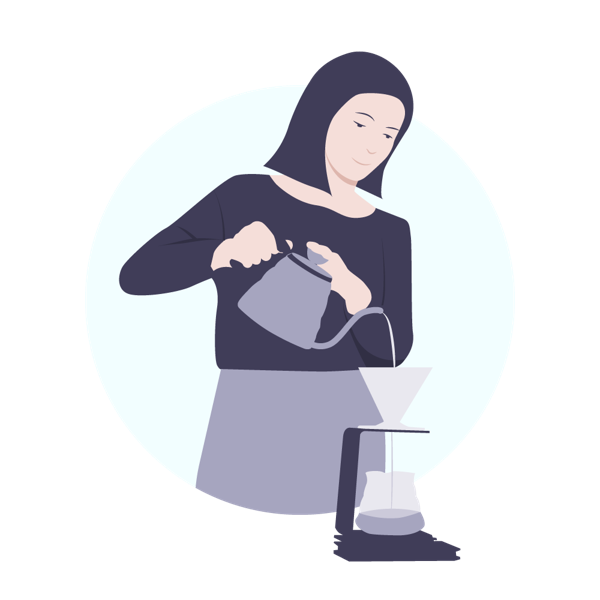 Hello and Happy New Year — we wish you the best for the year ahead!
During the second half of last year, we made some big changes to the Coffee Jobs Board, and wanted to reflect on what has changed, and talk about our plans for 2019.
First and foremost, we got a big facelift. This has made the site look more consistent throughout and easier to navigate through and use. This update was one of the most visible changes we made as part of a much larger effort to re-platform the site.
New platform, new opportunities
Like many industry-focused job sites out there, Coffee Jobs Board was built on the well-known WordPress platform. This served us — and you — very well for many years, but more recently we felt constrained and limited in the services we could provide for employers and employees.
So, we built a bespoke platform that is tailored specifically to hospitality and coffee. With several years of running the site, speaking with users and being involved in the broader coffee industry we think we've created an industry leading experience that can help match like-minded employers and employees.
We've re-optimized the site so the mobile experience is smoother, made sure that everything loads faster than before and introduced new filtering options that help prospective employees find the right jobs, quickly.
Job matching email alerts
Powering the Coffee Jobs Board is our bespoke job matching algorithm.
This process is key to finding, matching and ranking prospective employees to jobs. Historically this has been used in two places: when someone applies for a job and when employers find great people using our Candidate Search feature.
More recently, though, we have rolled out job matching email alerts for workers. If you ask us to, we can automatically send you new job postings that match your role (or future role), location and skill set. We won't send you the same job twice and jobs will be relevant to you.
These alerts have had a great reception so far, and we have been able to attract workers to job postings more quickly than ever before. If you're a registered worker on the site, head to the "Job Alerts" page of your candidate dashboard to find out more.
The year ahead
In 2019 our objectives remain the same as they have been:
Create the best place to find a job in coffee, grow your coffee career, or to find the best people for your coffee business
We will continue to tweak and improve our matching process to highlight relevant jobs to candidates and suggest the most suitable candidates to employers.
We also want to work with employers to build more comprehensive salary benchmarks for different cities and job roles. This will help employers understand how competitive their pay is and help candidates understand their value to employers.
Sharing insight with both employers and candidates is also on our roadmap. By interviewing, researching and discussing relevant topics we hope to help people grow their career once they are in coffee and help people get started in the industry.
Secondary to these objectives and results, we'd like to help foster a thriving community in the professional coffee space. We're still working out our plans here, so stay tuned for community focussed updates!
Finally, we'd like to explore industry-specific HR/personnel support and advice for employers. This will start slowly as we find the right track, but if you're an employer that regularly feels frustrated by HR processes, we'd like to hear your thoughts.
Finally…
…thanks for being part of the Coffee Jobs Platform! Good luck in your career or business in the year ahead and hopefully we can be on those journeys with you!