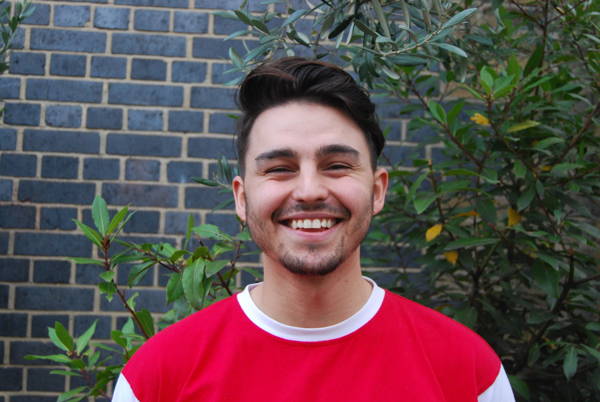 Marcus tells us about his life roasting coffee inside prison for Redemption Roasters.
Tell us about you and your role.
My name is Marcus Wood, I'm the Head Roaster at Redemption Roasters based in HMYOI Aylesbury Prison. My role is as much roasting the coffee as it is training future roasters how to roast coffee and all that can be encompassed into running a roastery.
How did you get into roasting?
I began working as a barista in a cafe with a 6 Geisen W6A roaster whilst studying at uni. The former Head Roaster, Pete Renyard, trained me on profiles, green beans and the science of espresso blending. I quickly became obsessive with roasting and constantly wanted to learn more. Pete soon left and passed the reigns onto me where I roasted there for 18 months before moving onto pastures new with Redemption Roasters.
Talk us through a typical day.
A typical day in a prison, eh? Each day is entirely different in the coffee industry - especially when operating behind bars. Most typically, my colleague Row, and I, will explain to our apprentices what the day's production targets are and assign roles within the production line, the roaster, and the cafe over a morning brew before getting into the knitty-gritty.
QC cupping will be coordinated by a couple apprentices alongside a member of the roastery staff and roasting comments / alterations will be made on the back of QC feedback.
What's the best thing about your role?
I remember the sheer enthusiasm my previously-mentioned Head Roaster instilled in me when I was learning. Being able to instil the same enthusiasm each day and enjoy exciting new coffees with great cohort of chaps is as rewarding as it is wholly enjoyable.
What are the biggest challenges?
Definitely convincing prison staff they don't need to add sugar!
What advice would you give someone looking to get into roasting?
Ask around. Speak to those in the field and be pro-active. Should a coffee-roasting companies client list begin to soar, a roaster will always need a colleague at some point or another. If you've already touched base, you may well shine as a potential candidate.
If you weren't a Roaster, what job would you be doing?
I'm very inclined to address social-issues within the UK and abroad. I am torn to pieces by homelessness and imagine I'd be tackling such issues through coffee in some manner.
And finally…tell us about your most memorable cup of coffee.
I once had a filter from The Watch House Tower near London Bridge. Burundi, red bourbon and washed. Clean as a whistle and tasted like peaches and ice-cream. Beaut.