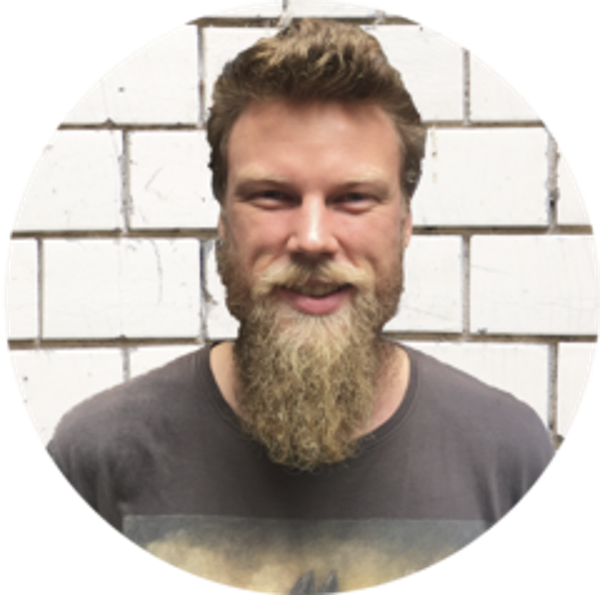 Next up in our ongoing series of Coffee Roaster interviews is Jasper De Clerck - Head Roaster @ The Barn in Berlin. Photo credit The Barn.
Tell us about you and your role.
My name is Jasper and my role is Head of production and roasting at The Barn.
This means I am responsible for everything roasting and production related. I manage our production team of 6 people (2 roasters and 4 packers and dispatchers). Here I make sure everything runs smoothly, from packing coffee through to dispatch. I manage our stock and make sure everything that we need for packing and dispatch is ordered.
Furthermore I am responsible for everything roasting related. I profile all the new coffees, organize our QC team and make sure all our roasts are as consistent as possible. I participate in our green buying and am in the progress of setting up a green grading program for our roastery to see how our coffees perform over time.
I also keep an overview of the green stock in the roastery and move coffee whenever needed.
How did you get into roasting?
I was interested in roasting as soon as I got in to specialty coffee about 5 years ago but my interest really developed while working as Head Barista for Flight Coffee in New Zealand. I worked very closely with their Head Roaster and spent a lot of time in the roastery. Here I basically learned how to roast without actually roasting.
I extended my knowledge at home by reading books and magazines and listening to podcasts. When I moved back to Belgium I started working in a small specialty bar and roastery and got to put some of that knowledge into practice and learn how to roast on a 15kg Giessen. Because I wanted even more challenge and really dive into the roastery I applied for my current position at The Barn.
Talk us through a typical day.
My days are pretty different throughout the week. I roast 2 days a week and spend one or 2 days on QC, green grading, cleaning the roaster and in meetings. At least one day a week I also work in the packing or dispatch area.
On my roast days I come in at 7:15, plan my roasts for the day and by 8:00 I am roasting until 16:00/17:00, after that I clean the machine and pack down the station. On non-roast days I come in a bit later and set-up a quick production cupping with all the deviations and references from the previous 2 roast days. On Wednesdays we do a extended QC cupping with the team to make sure our roasts are on point and consistent.
What's the best thing about your role?
Lots of different things. The people I work with and those that work in other parts of The Barn are all amazing and definitely one of the best things about this role. Also the amazing coffees I get to taste and profile and the feeling that I can share these with people all over the world.
What are the biggest challenges?
There are lots of challenges in roasting but some of the biggest ones are that you are working with an ever changing product in an ever changing environment so that makes consistency really hard. You have to be very focussed and on top of things to make sure every batch comes out the same so you can deliver a consistent product to your customers.
It is a lot easier to roast a great coffee once than to roast it amazing time and time again.
What advice would you give someone looking to get into roasting?
Stay educated about coffee and roasting by reading and listening to podcasts. But more importantly, learn how to taste and how these tastes relate to what is going on during the roasting process. Also, go to the gym, you will be lifting lots of heavy things.
If you weren't a Roaster, what job would you be doing?
I would be a chef or a farmer somewhere up the mountains.
And finally…tell us about your most memorable cup of coffee.
My most memorable cup of coffee was definitely not the best cup, well it actually wasn't a cup at all.
A couple of years ago I was travelling through the far north of Australia in some 4x4s with a group of friends. One morning we were camping out on this beautiful remote beach full of palm trees with mountains in the background. We were pretty low on drinking water so my friend didn't want me to use it for my AeroPress.
Also all of our cups were left in the car of a friend who had to drive back to the city for an emergency. So basically I was stuck on this beach without water or cups for my coffee.
For me there was only one option. I climbed a coconut palm tree, cut off a young coconut, chopped a hole in it and emptied the water in to my camping stove. I brewed an AeroPress with the coconut water and then used the empty coconut as a cup.
The result was pretty bad and nearly undrinkable but I did enjoy that cup of coffee on that beautiful beach as much as possible!